MOBITEACH'S STRENGTHS
MOBITEACH is the online solution for the creation, management and facilitation of training sessions in face-to-face and remote! Find out why MOBITEACH outperforms all other solutions on the market.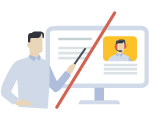 FACE-TO-FACE AND/OR DISTANCE
Facilitate your face-to-face training with the MOBITEACH box or your distance training with a virtual classroom, or combine the two modalities!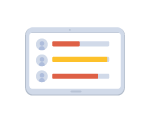 LIVE MONITORING
Monitor the activity of your participants in real time. Visualise their individual and collective progress. And get detailed reports of the different sessions!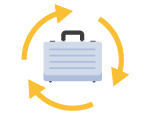 MUTUALISATION
Enrich the MOBITEACH library with your learning paths, resources and activities, then share them with other trainers!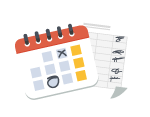 SESSION MANAGEMENT
Schedule your training sessions directly with MOBITEACH. Invite your participants. Acknowledge their participation with the integrated sign-in sheet!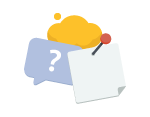 ENGAGING ACTIVITIES
Vary your pleasures!
Involve your learners with many original and innovative activities.
NOTHING STOPS THE TRAINERS ANYMORE!
MOBITEACH is the facilitation experience you've been waiting for a long time to engage
your trainees in classroom or virtual classroom sessions.
Discover our latest articles.